Grossmont Educational Foundation
What do we do?

Since September 1920, Grossmont High School has been educating students. The school is proud of its legacy and its outstanding students. Grossmont students are talented artists, athletes, and scholars. They need your help.
The Foundation is the ONLY support group on campus that helps raise MONEY and provides VOLUNTEER support for programs, supplies, and other needs that benefit ALL GHS students. We have no parent organization or umbrella and 100% of the money goes to the students, classrooms, and campus. Here are a few of the things we do every year – if you would like to help or get more details – we encourage you to come to any of our general meetings and get involved. This is a partial list of where your money goes. For more detail, download our 2016 - 2018 Impact Report
Student Scholarships
Staff Appreciation Activities
E-mail Communications
Campus Improvements
Student Assistance Funding
Student Awards
Parent Education
Parent Involvement
Mission Statement
The mission of the Grossmont High School Educational Foundation is to enhance the overall educational experience of students by raising, managing, and dispersing funds to support the academic, athletic and artistic needs of the school.
As part of fulfilling that mission, The Foundation is also dedicated to the preservation, commemoration, and celebration of Grossmont Foothiller history and traditions: past, present and future.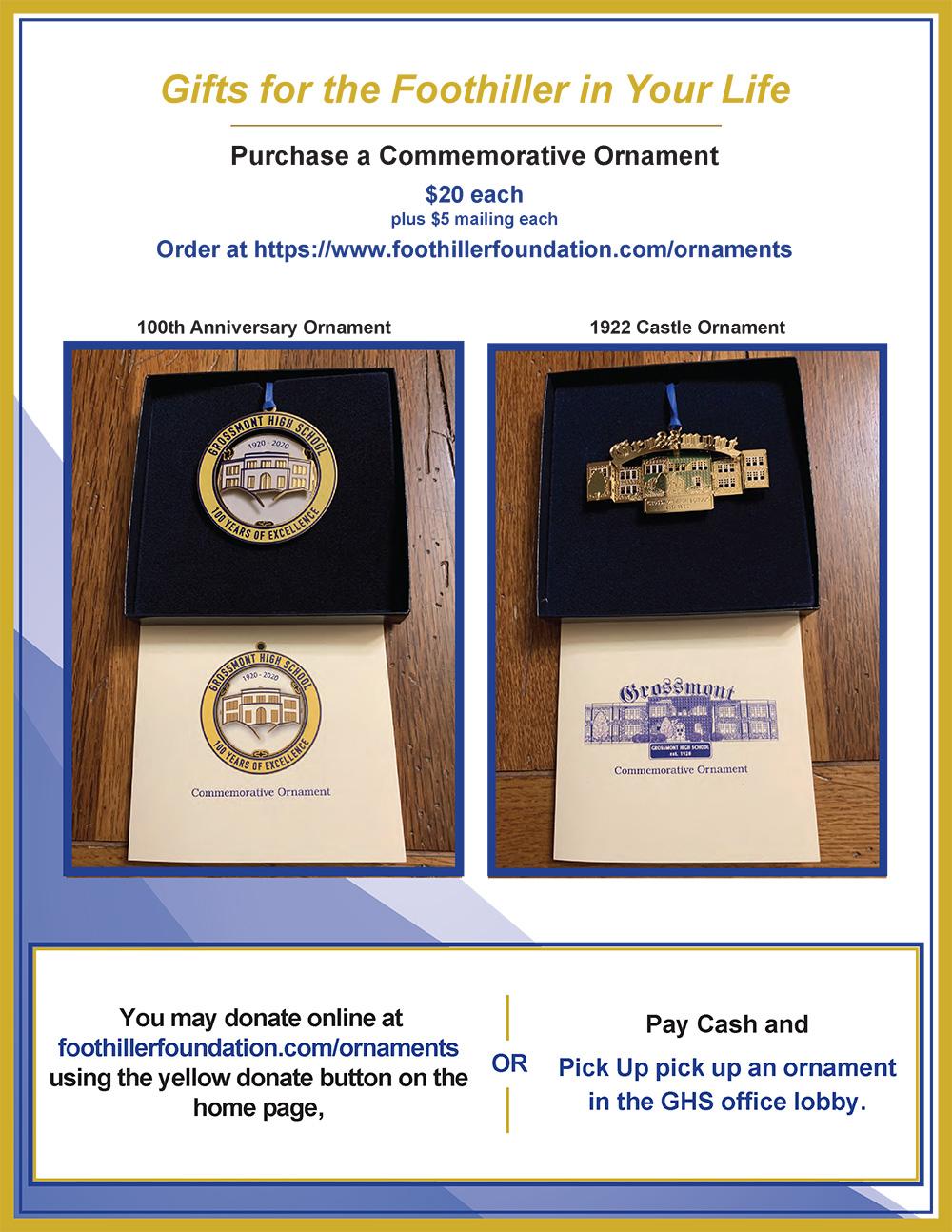 Board Meetings Are
the last Monday of Every Month, 6:00 pm at Grossmont High School, Main Administraton Office
Interested in Helping?
Last year GHS recorded the highest number of AP tests ever taken in the school's history. However, too many high-achieving students did not sign up for all the tests for which they were prepared. Why? Test fees.
Each AP test fee is $97, so taking the test for every AP class may be out of reach for students with multiple AP classes.
Help the GHS Educational Foundation raise funds for test scholarships by contributing to the Foundation's General Fund.
This email address is being protected from spambots. You need JavaScript enabled to view it.
Click the "Volunteer" link above. General questions and inquiries,This email address is being protected from spambots. You need JavaScript enabled to view it. Us
Forms