Become a Part of the Educational Foundation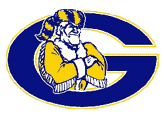 Join the GROSSMONT HIGH SCHOOL EDUCATIONAL FOUNDATION & help GHS reach new heights!
Since September 1920, Grossmont High School has been educating students. The school is proud of its legacy and its outstanding students. Grossmont students are talented artists, athletes, and scholars. They need your help.
The Foundation is the ONLY support group on campus that helps raise MONEY and provides VOLUNTEER support for programs, supplies, and other needs that benefit ALL GHS students.
Sign up for Amazon smiles - a free program through Amazon that makes donations anytime you make a purchase! Signup once and forget it! Click the link and select Grossmont High School Educational Foundation - set it and forget it!
The Foundation provides GHS with:
Student Scholarships
Classroom Mini-Grants
Parent Support and Involvement
Teacher Support
Staff Appreciation Activities
E-mail Communications
Campus Improvements
Student Assistance
Funding Student Awards
Parent Education
And So Much More!
Sign up to Volunteer, or contribute below. It's easy to support the foundation by clicking on any of the support options below and contributing through Paypal. If you don't want to use Paypal as a donation option, click here to download a mail-in form.
e-Scrip


Got Your eScrip? Support GHS while you shop!
eScrip is a fantastic resource for supporting GHS that doesn't cost a single extra penny.
More

Volunteer Interest Form


I would like to help the GHSEF with ... (check all that interest you)
More

Amazon Smiles


Sign up for AmazonSmile! It is free, easy and a percentage of all of your purchases help your students!
More