Become a Part of the Educational Foundation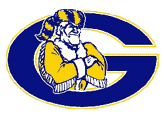 Join the GROSSMONT HIGH SCHOOL EDUCATIONAL FOUNDATION & help GHS reach new heights!
Since September 1920, Grossmont High School has been educating students. The school is proud of its legacy and its outstanding students. Grossmont students are talented artists, athletes, and scholars. They need your help.
The Foundation is the ONLY support group on campus that helps raise MONEY and provides VOLUNTEER support for programs, supplies, and other needs that benefit ALL GHS students.
The Foundation provides GHS with:
Student Scholarships
Classroom Mini-Grants
Parent Support and Involvement
Teacher Support
Staff Appreciation Activities
E-mail Communications
Campus Improvements
Student Assistance
Funding Student Awards
Parent Education
And So Much More!
Join us in supporting the Foundation and GHS and This email address is being protected from spambots. You need JavaScript enabled to view it. us to volunteer, or contribute below. It's easy to support the foundation by clicking on any of the support options below and contributing through Paypal. If you don't want to use Paypal as a donation option, click here to download a mail-in form.
Fans ($25-$99)
Fanatics ($100-$249)
Friends ($250-$999)
Founders