Become a Part of the Educational Foundation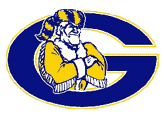 Join the GROSSMONT HIGH SCHOOL EDUCATIONAL FOUNDATION & help GHS reach new heights in 2014-2015!
The Foundation is the ONLY support group on campus that helps raise MONEY and provide VOLUNTEER support for programs, supplies, and other needs that benefit ALL Grossmont students. Help us close the widening gap in funding by contributing to the annual fund, or participating in easy fundraisers.
The Foundation provides GHS with:
Parent Involvement
Staff Appreciation
Foothiller Footprints Newsletter
Student Scholarships
Student Assistance Funding
E-mail Communications
Student Awards
Parent Education
Teacher Mini-Grants
Sign up to Volunteer, buy a Tile or contribute below. It's easy to support the foundation by clicking on any of the support options below and contributing through Paypal. If you don't want to use Paypal as a donation option, click here to download a mail-in form.
Be one of 100 Foothiller Founders and leave a lasting footprint at Grossmont High School with a one-time $1000 contribution to our new Legacy Fund.
Got Your eScrip? Support GHS while you shop!
eScrip is a fantastic resource for supporting GHS that doesn't cost a single extra penny.
I would like to help the GHSEF with ... (check all that interest you)