Living Traditions: Advanced Placement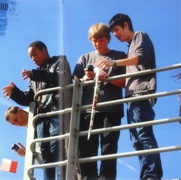 A commitment to educational excellence has always been a part of the culture of Grossmont High School. In the 1980's, Grossmont began offering a new curriculum, Advanced Placement, courses which challenge the high school student to master a rigorous college level curriculum. Each May, the students may take the test; passing the exam with a score of 3, 4, or 5 will in most cases translate to the student receiving college credit or course exemption.
In 1981, Kay Adams, English teacher, offered an after school tutorial for her senior students who wanted to take the AP English Language and Composition Exam. 21 students met with her to receive preparation for the exam; all 21 students passed the exam with 5 students receiving a 5, the highest score. Kay recalls about the class, "I learned more than I ever taught. Those students were the brightest minds I ever met." Beginning in 1982, AP courses became a yearly English course offering.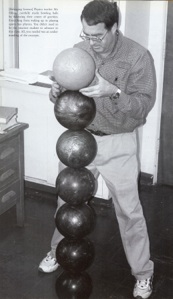 Other challenges presented themselves to early AP teachers. In the 1980's-1996, Sue Emerson, AP Biology teacher, creatively scheduled her class; on Wednesdays, the students came in an hour early to allow them to complete the sophisticated experiments the curriculum required. Sue recalls, " One fun activity was a nationwide project studying wetlands. The students shared information with schools around the country via telecommunication from their study of the Tijuana River Estuary." Today Grossmont offers 15 different honors courses, which prepare the students for the subsequent 19 Advanced Placement courses offered at GHS, the largest variety within the district. The most popular classes in terms of students enrolled are AP European History, taught by Kevin Bradley, and AP English Literature and Composition, taught by JoAnn Phillips and Todd Bell. Over the years, the curriculum has evolved. AP French Language and Culture teacher, Azita Mahmoudi, notes that the "AP test has changed from a narrow grammar based test to an open-ended test based on cultural knowledge." Longtime AP Physics teacher Tom Eklund, whose enthusiasm for his subject is contagious, believes, "Physics isn't difficult. It only has the reputation of being difficult."
During the past 5 years, the number of tests taken by Grossmont students has risen from 453 in 2009 to 646 in 2014. The Grossmont High School Educational Foundation helps fund test fees for high-achieving students who simply can not afford to pay for all the tests they are qualified to take. According to principal Dan Barnes, "Grossmont High School is proud to support our honors and Advanced Placement curriculum. We are very excited to see the very high increase in participation in our courses over the past three years and continued success